From young age, I felt invisible, silenced my voice, and accepted my childhood wounds as a baggage I was destined to carry. Motivated by a desire to support others on their healing journey, I became a pharmacist and woke up to how the Western paradigm of healing is rooted in suppressing our symptoms, feelings, and suffering. I knew there must be another way to find harmony in our existence and empower transformation, I delved into the healing practices of both Western science and Ancient tradition, which led to a profound sense of wholeness that liberated my voice, encouraged self-realisation and nurtured the expression of love.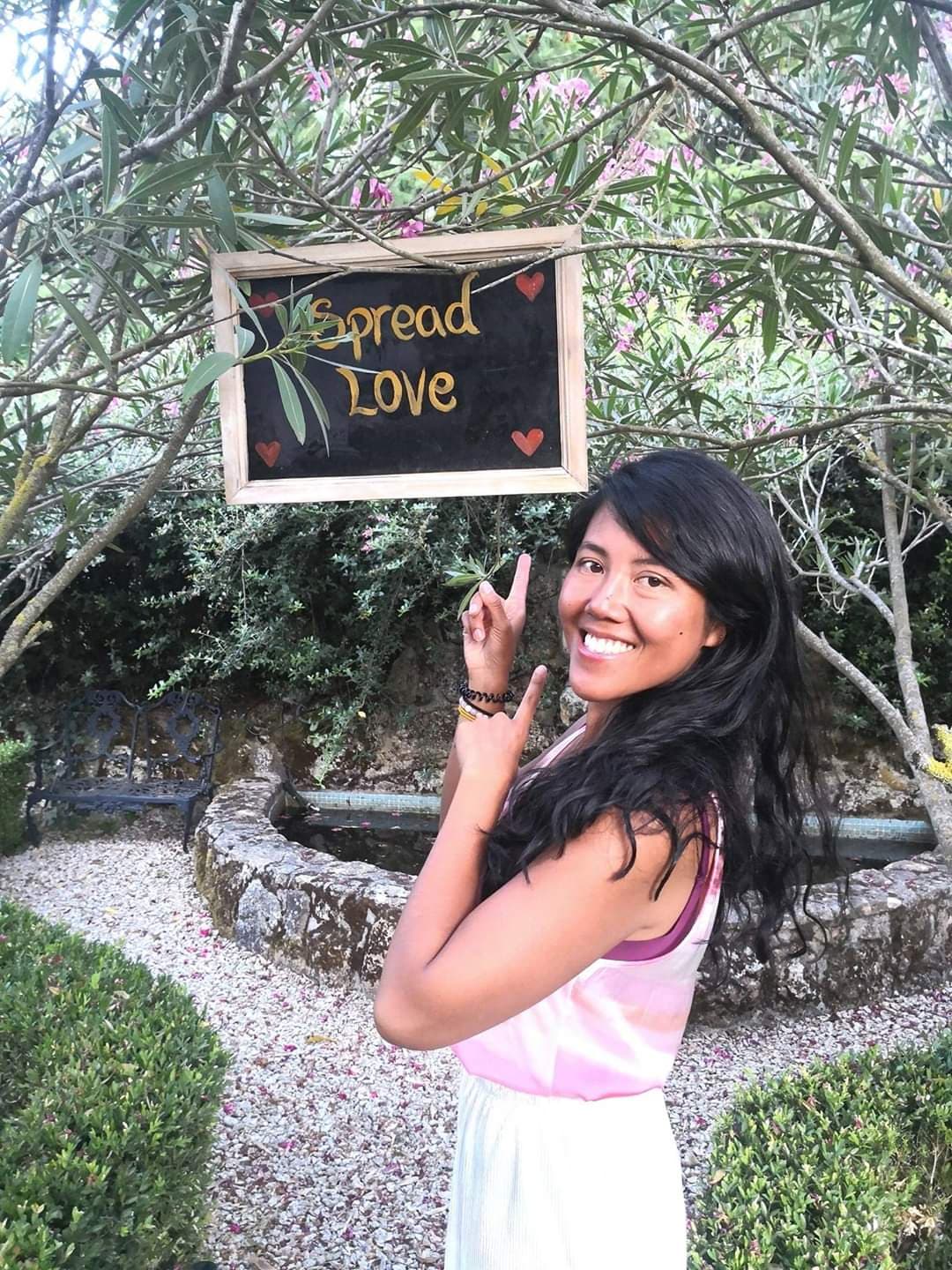 Throughout my own healing journey, I discovered several empowering practices and tools that allow me to reconnect with my true self. These practices have also shown me that my body is always telling me my inner truth. Being connected to the body, expressing myself authentically and allowing myself to embrace every emotion has been the most liberating thing. Through traditional practices such as yoga, plantmedicine ceremonies, meditation, sound, vocal and breathwork, I have found my tools and they have been a gift in my life. I believe these can contribute to our uplifting potential as a human being.
I love to combine science and the mystical, bridging the gap between Western science and ancient tradition as a support in the process of self-inquiry and healing.
By remaining curious and dedicated to exploring nature's abundant offerings, I aim to support you to reconnect with your core being and experience the beauty of unconditional love.
Qualifications
2005 – 2011 • Pharmaceutical science (University of Antwerp)
2014 – 2016 • Orthomolecular medicine (ICZO)
2016 • Epigenetics congres (Pures)
2016 • Ashtanga yoga teacher training 200h (AYA – Annemieke van der Zouwen)
2017 • Yoga Chikitsa (Manju Jois)
2018 • Tibetan Soundbowl training (Daniel Maciejewski)
2018 • International Soundhealing Training (Harmonic Sounds – Nestor Kornblum & Michele Averard)
2018 •  clinical Psycho Neuro Immunology (KPNIBelgium)
2019 • Symposium "cancer: new insights" (Pures)
2019 • Shamanic year training (Lieve De Boeck)
2019 • Yoga immersion training (Damien de Bastier – Samadi Bali)
2020 • International breathcoach training (Stephen Monné)
2020 • AHA sound sanctuary (Scarlett de la Torre)
2021 • You are meant to sing practitioner training (Helane Marie Anderson)
 I'm a nurturer, a caretaker
I have always felt I had a mission in life; a desire to help and heal people. That is why I was in the medical field. As a pharmacist I've noticed people's diseases never really got healed, symptoms were just being suppressed. A decade ago, in my own struggle, my path slowly turned into a more alternative way of healing. Functional medicine crossed my path. I did one after another in search for more depth… clinical psycho-neuroimmunology, yoga trainings, plantmedicine ceremonies, sound healing and breathwork. My offerings are a combination of all of the above to support you on your journey.  
I'm a science nerd and a mystic
I am a science nerd and love to challenge my body. Discovering the depth of shamanic healing arts for personal transformation, I realized not everything can be explained and grasped by the mind.  
My focus shifted more into healing and connecting through the body with practices in yoga, meditation, plant medicine, sound and breathwork. Honouring my scientific background allows me to work with both those who are rationally minded and those on the path of "spiritual" self-inquiry. My intention is to support you on your journey towards your true self full, from a space of love and compassion.
I believe we heal the world by healing ourselves
In search for truth, purpose and freedom, I've realized along the ride I can't help people and nobody can help me. With the right guidance, you become your own healer. By healing yourself and sharing your truth, you inspire others to do the same.
I love life and love to explore
I have a big curiosity for life, for everything in nature, the human body and how everything is connected. I love exploring the nectar of both worlds of Western technology and Ancient tradition, always wanting to connect the dots between these "counterparts". Life is about experience, no knowledge can give me the wisdom of an experience. I would love for you to experience that wholeness, that unconditional love and bliss too. 
Love is my religion
 My purpose is to spread love and connect with an open heart.