Since a very young age, I felt invisible. I ate my feelings, silenced my voice, and accepted my childhood trauma as the baggage I was destined to carry. Decades later, out of a deep desire to help others heal, I became a pharmacist and woke up to how the western paradigm of "healing" is rooted in suppressing our symptoms, feelings, and suffering. I knew there must be a way to deeply rewire the way we live and transform. Through functional medicine, clinical psycho-neuro immunology, yoga trainings, plant medicine, sitting with wise shamans in Peru, meditation, sound healing, and breathwork…
I found a rich wholeness that allowed me to claim my voice, rise into my being, and finally experience and express that unconditional love within me. 
I've always been a very curious person. I remember that I had tons of questions as a child, and would bother all the people around me with my "why's". I was so fascinated by nature and so curious. This curiosity shaped my life. My urge to help people and curiosity for nature, the human body and our connection to nature led me to the University of Antwerp to study Pharmaceutical science.
As a pharmacist I noticed that a lot of dis-eases got "fixed" on the surface. This was very frustrating to me. I was craving for knowledge to get to the root of a dis-ease in the human body through a more natural approach. Functional medicine crossed my path. I was amazed how fast the body is able to transform and find it's balance back when it gets fueled with the right foods and provide a suitable and nourishing environment. Something was still missing. In search for an even deeper and complete understanding of the whole human body I started with my studies on cPNI (clinical psycho neuro immunology).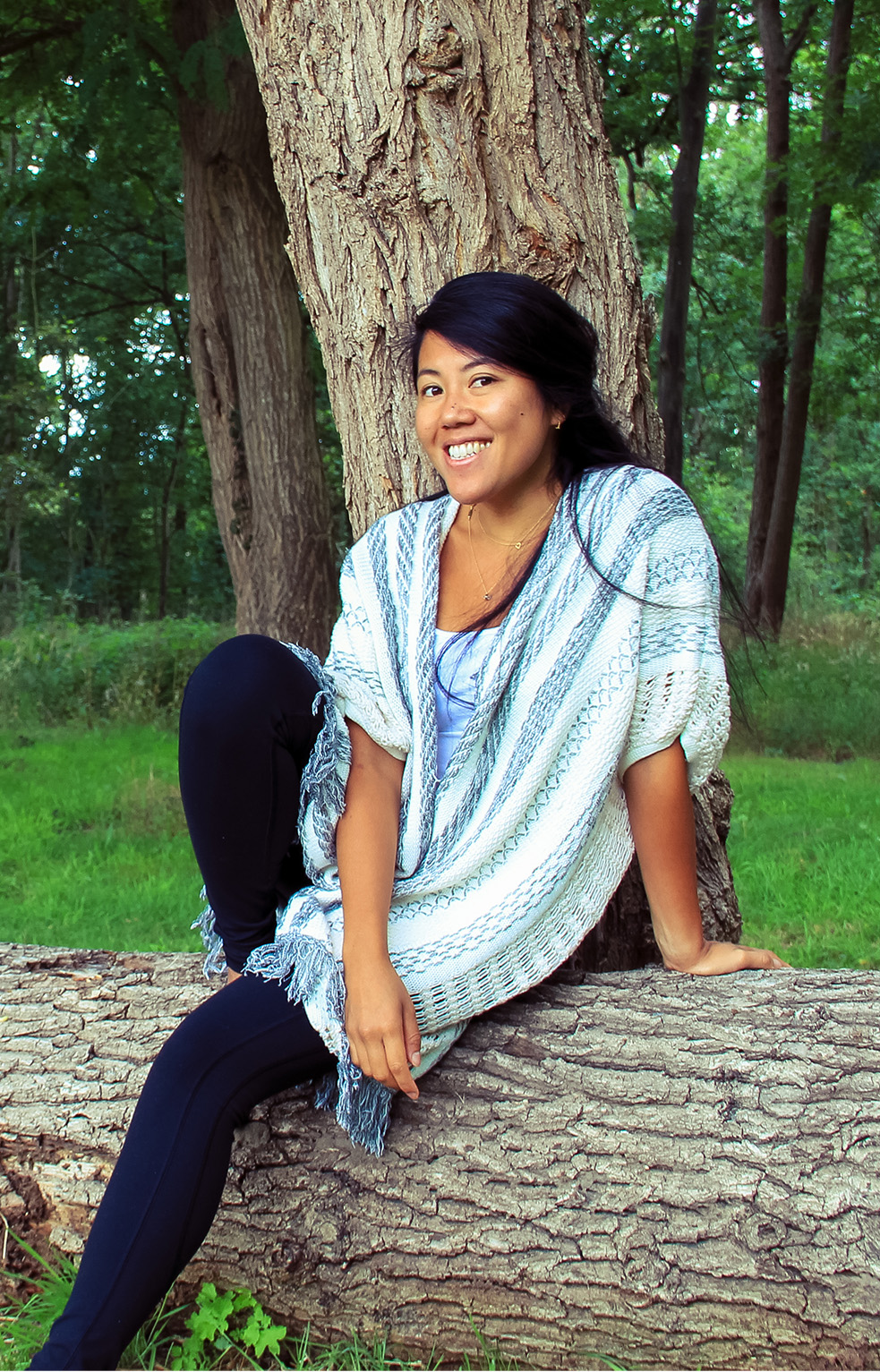 On my path of healing from childhood trauma and searching for my ultimate truth I came across different practices and tools that reconnected me to my essence. Through these practices, I discovered how my body is always telling me my truth, I only had to learn to listen to it. Being connected to the body and allowing myself to feel and embrace every emotion has been the most liberating thing. Through traditional practices such as yoga, sound, plant medicine and breathwork, that bring me into the present moment, I have found my tools and they have been a gift in my life. I believe these can contribute to our uplifting potential as a human being. My offerings are a combination of all of the above to support you on your journey.
I love to combine science and the mystical and bridge the gap between Western science and ancient tradition as a support in the process of self-inquiry and healing.
With a lot of passion and curiosity for life, the child in me will keep on exploring what nature has to offer. By honouring and reconnecting to the body as a whole and as a part of nature, we can experience unconditional love.
Qualifications
2005 – 2011 • Pharmaceutical science (University of Antwerp)
2014 – 2016 • Orthomolecular medicine (ICZO)
2016 • Epigenetics congres (Pures)
2016 • Ashtanga yoga teacher training 200h (AYA – Annemieke van der Zouwen)
2017 • Yoga Chikitsa (Manju Jois)
2018 • Tibetan Soundbowl healing (Daniel Maciejewski)
2018 • International Soundhealing Training (Harmonic Sounds – Nestor Kornblum & Michele Averard)
2018 – ….  •  clinical Psycho Neuro Immunology (KPNIBelgium)
2019 • Symposium "cancer: new insights" (Pures)
2019 • Shamanic year training (Lieve De Boeck)
2019 • Yoga immersion training (Damien de Bastier – Samadi Bali)
2020 • International breathcoach training (Stephen Monné)
2020 • AHA sound sanctuary (Scarlett de la Torre)
2021 • You are meant to sing (Helane Marie Anderson)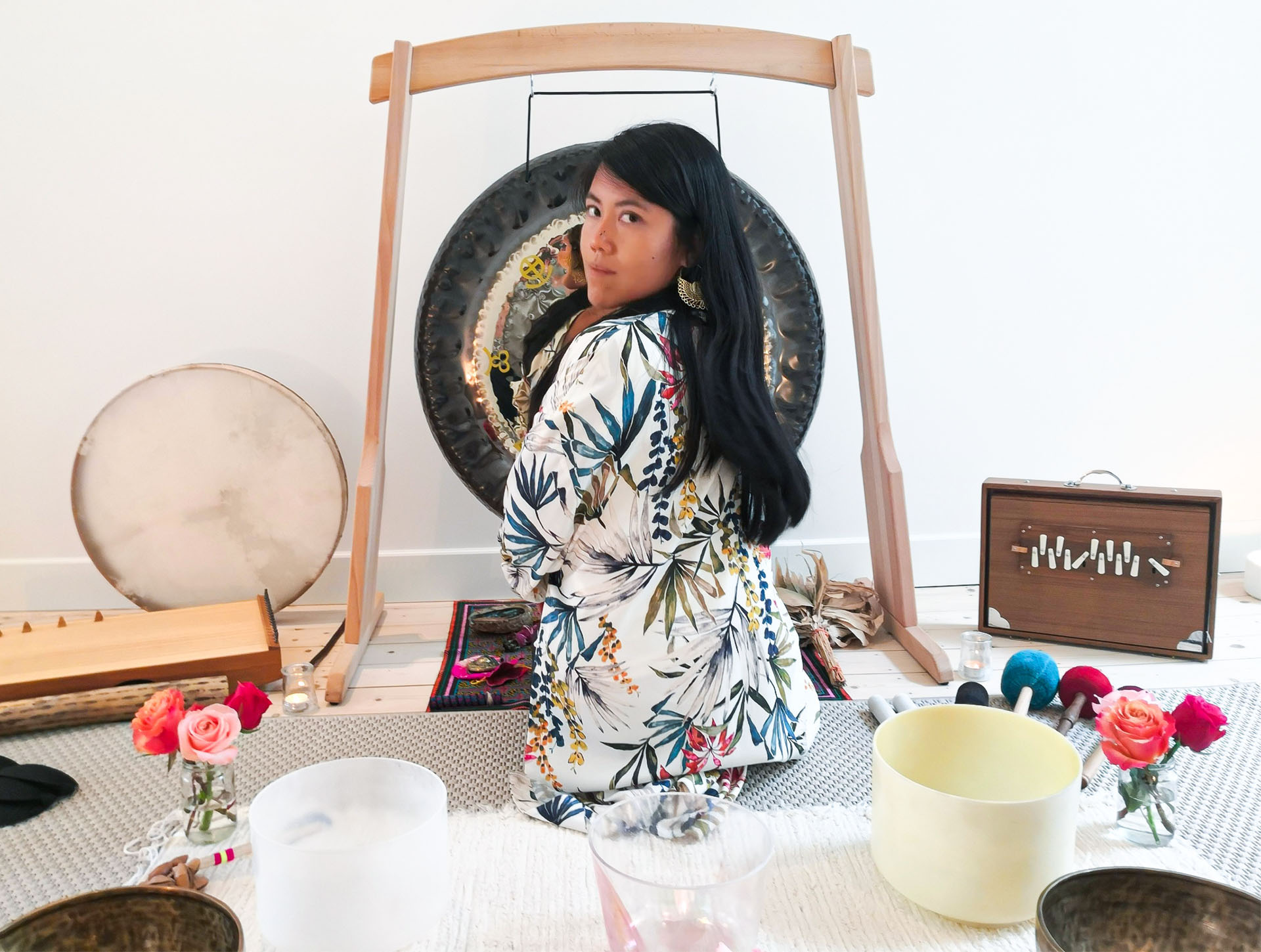 I'm a nurturer, a caretaker
I have always felt I had a mission in life; I have always wanted to help people, to heal people. That is why I was in the medical field. As a pharmacist I've noticed people's diseases never really got healed, symptoms were just being suppressed. 8 years ago, in my own struggle, my path slowly turned into a more alternative way of healing. Functional medicine crossed my path. I did one course after another in search for more depth… clinical psycho-neuro-immunology, yoga teacher trainings, plant medicine, travelled to Peru to sit with wise shamans, assisted in ceremonies, shamanic healing, sound healing, breathwork,…. My offerings are a combination of all of the above to support you on your journey.  
I'm a science nerd and a mystic
I've always loved science and loved to challenge my body and brains. Discovering the depth of shamanic arts, and plant medicine for personal transformation, I realized not everything can be explained and grasped by the mind. I realized that my body is a vessel to experience life to the fullest. That my body will never lie to me and will always tell me the truth. That every experience in life is something to be grateful for and has brought me at the point where I am now. 
My focus shifted more into healing and connecting through the body with practices in ashtanga yoga, meditation, plant medicine, sound and breathwork. Honouring my scientific background allows me to work with both those who are rationally minded and those on the path of "spiritual" self-inquiry. It doesn't matter, The most important thing is what works for you. You have everything inside you. You just need the right support. Let me support you to be you, to explore your full potential, from a space of love and compassion.
I believe we heal the world by healing ourselves
I've been in such a struggle, I've been so disconnected from my body and felt so trapped in my body. Until I realized I just locked myself up in a cage that I've created for myself. In search for truth, purpose and freedom. I've realized along the ride I can't help people and nobody can help me. The only person who can help you is YOU. With the right guidance, you become your own healer. By healing yourself and sharing your truth, you inspire others to do the same.
I love life and love to explore
I have a big curiosity for life, for everything in nature, the human body and how everything is connected. I love exploring the nectar of both worlds of Western technology and Ancient tradition, always wanting to connect the dots between these "counterparts". I have explored my body and experienced a lot, this is when the knowledge, is turned into wisdom, from practice and experiences. I've learned to connect to my full body because my body will never lie to me. I would like to share with others why my daily practice is so sacred to me, what has worked for me and why it was such a big transformation. I would love for you to experience that wholeness, that unconditional love and bliss too. 
Love is my religion
 My purpose is to spread love and connect with an open heart, and an open mind. Only you hold your own key to your heart.