Carmen Cheung
Pharmacist, functional medicine practitioner, holistic alchemist
& co-creator of "Alchemy of Life" presents…
ALCHEMY MANIFESTATION goddess
Connect to your body's innate wisdom, heal your life and manifest all you desire through potent co-creation
Alchemy Goddess is a 8-week holistic alchemy & manifestation experience through the elements to find and express your inner truth.  We will explore earth, water, fire and air as you listen to your body, embrace your whole authentic essence and share that with the world.
 All the tools to thrive are already inside of you, Divine Queen.
Through a combination of science and mysticism, we will bridge the gap between the Western point of view and ancient tradition, so that you can experience the unconditional love within you and connect with your true SELF beyond all past conditioning and co-create all you desire.

How will your life transform when you commit to this alchemical journey?
In this 8-week journey you will:
Thrive: Learn how to nourish your physical body and create the perfect environment for your cells to thrive. Change your modus from surviving into thriving so that you become a powerful co-creatress with the Divine. Tap into the power of your body as a vessel of co-creation and manifesting.
Heal yourself: Activate your body's ability to heal itself on all levels – physical, emotional, mental and spiritual as you release the need for conditions and ailments that have kept you small. Through conscious nutrition, movement, sound and breath you will recalibrate yourself from the level of frequency outwards, get to the root of a dis-ease instead of focusing on the symptoms to release and resolve challenges that are no longer needed.
Become your own alchemist: Transform your suffering, trauma and weaknesses into your biggest strengths and allies. What was once your trauma is now your biggest triumph as you move on from past experiences with a deeper understanding of who you really are.
Use your body as a map to freedom: Your body will always show you the way, through its innate intelligence. Understand the language and wisdom of your body and use it as a guide to live from your highest potential and find your sacred purpose.
Unlock the key to your heart: Have more authentic and deeper fulfilling connections with your family, friends and other loved ones now that you've unlocked the key to your heart. Your connection with others can now go as deep as your connection with yourself and with the Universe, transforming your relationships on all levels. Past grievances and repetitive arguments fall away as you come into true presence with self and others.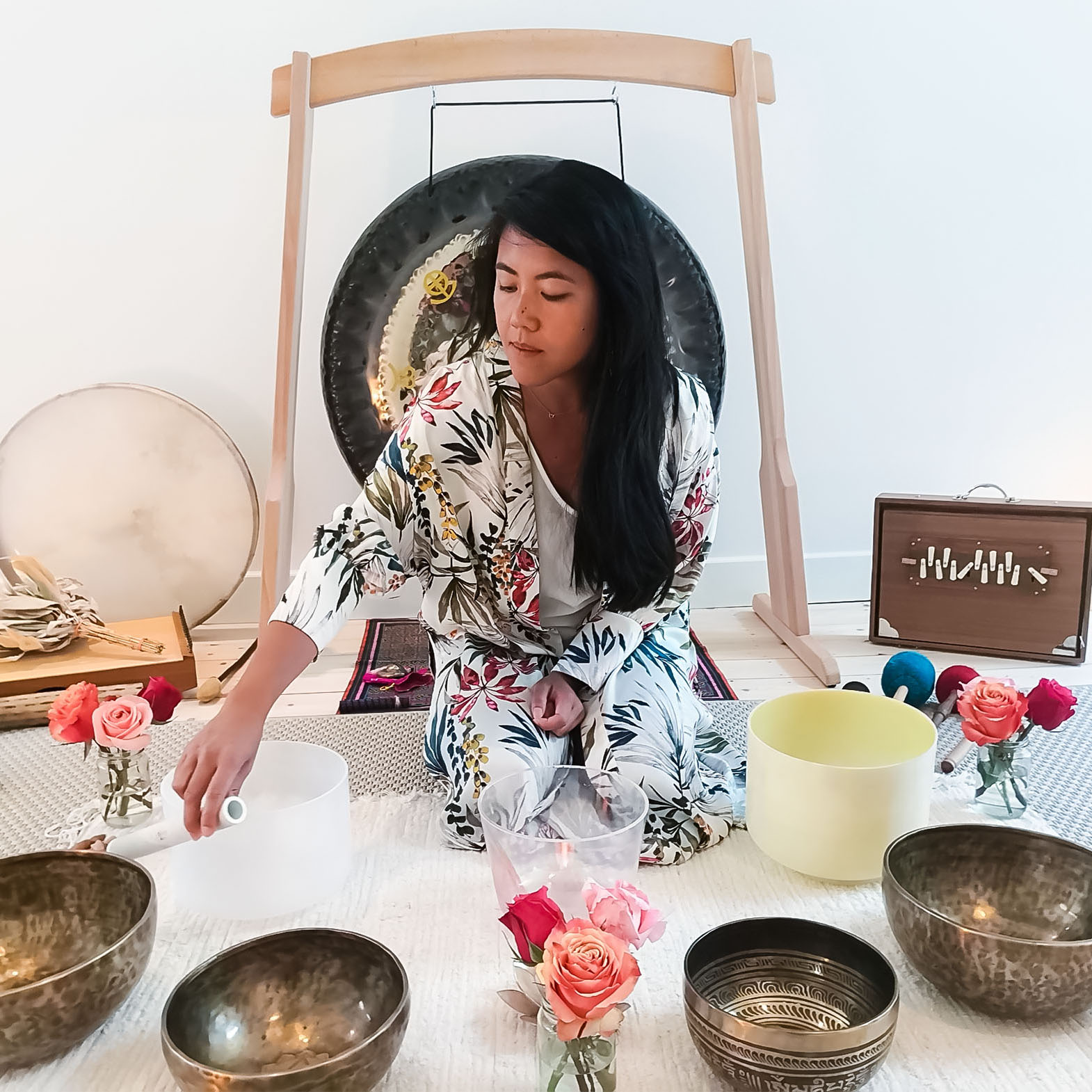 Embrace all of your emotions: Learn to embrace every feeling, without judgement from a space of love and compassion. Practice loving all your emotions and learn to navigate and deal with intense emotions so that they don't derail you and you no longer need to suppress them. Now that the energy of your emotions can move, you can use it to create! Emotion is energy in motion and you now know how to harness this energy to co-create miracles.
Get Clairvoyant: Activate your psychic capacity to see, hear and know as you learn how to connect to your intuition through your dominant clair. Learn how to tune in and trust your guidance and get crystal clear on what you want so you can use your guidance to manifest at the speed of light. 
Rewrite your story: Learn to work with the neuroplasticity of the brain to rewire your belief system, create daily new habits and transform your reality from the inside out to manifest the health, relationships and wealth you desire. Shift from being all over the place to feeling centered and grounded in your own truth and purpose and express that freely with the world in a way that is deeply and richly rewarded.


 

Feel amazing, vibrant, happy and loved: Take full responsibility for your own well-being, happiness and joy without depending on external factors or others, now that you have had the direct experience of it all residing inside of you.
Stuck, lost, in a burn-out and desiring change I didn't know quite how to pick myself up. I was disconnected from myself and closed to my emotions. It's then when I met Carmen and started to work with her that I underwent a deep change, not just physically but also mentally. I was able to take back control of my life and started really living with purpose and felt truly supported along the way. She enabled a deeper insight into myself and I've grown from being passive to live active, aligned with myself and my heart. Overall I became more positive and clear in life. My health has been restored. She gave me the right insights and practical information on how to treat my body and mind and tailored to what works for me. She has an abundance of wisdom to share. From science of nutrition and the body to the understanding of the mind and heart. Carmen knows how to bring balance back into your life in such a clear uplifting way. If I look back from where I started and the transformation that has happened it is absolutely powerful. I now am able to really feel and open up. Carmen is a blessing!
I know how it feels to be disconnected from the body, from everything that I am, to feel ashamed to be myself. Because of a childhood trauma, I felt my sensitivity was a burden so I suppressed my feelings, just not feel. I closed my heart, but was always looking for connection, for love.
As a pharmacist I've noticed people's diseases never really got healed, symptoms were just being suppressed. A decade ago, in my own struggle, my path slowly turned into a more alternative way of healing.
Functional medicine crossed my path. I did one course after another in search for more depth: clinical psycho-neuro-immunology, yoga trainings, plantmedicine, I travelled to Peru to sit with wise shamans, assisted in ceremonies, dived into shamanism, meditation, sound healing and breathwork.
Through years of extensive training and personal experience on this journey, I now know that with the right guidance, you become your own healer.
The person you are looking for is YOU.
You simply need to learn how. 
I love exploring the nectar of both worlds of Western technology and Ancient tradition, always wanting to connect the dots between these "counterparts".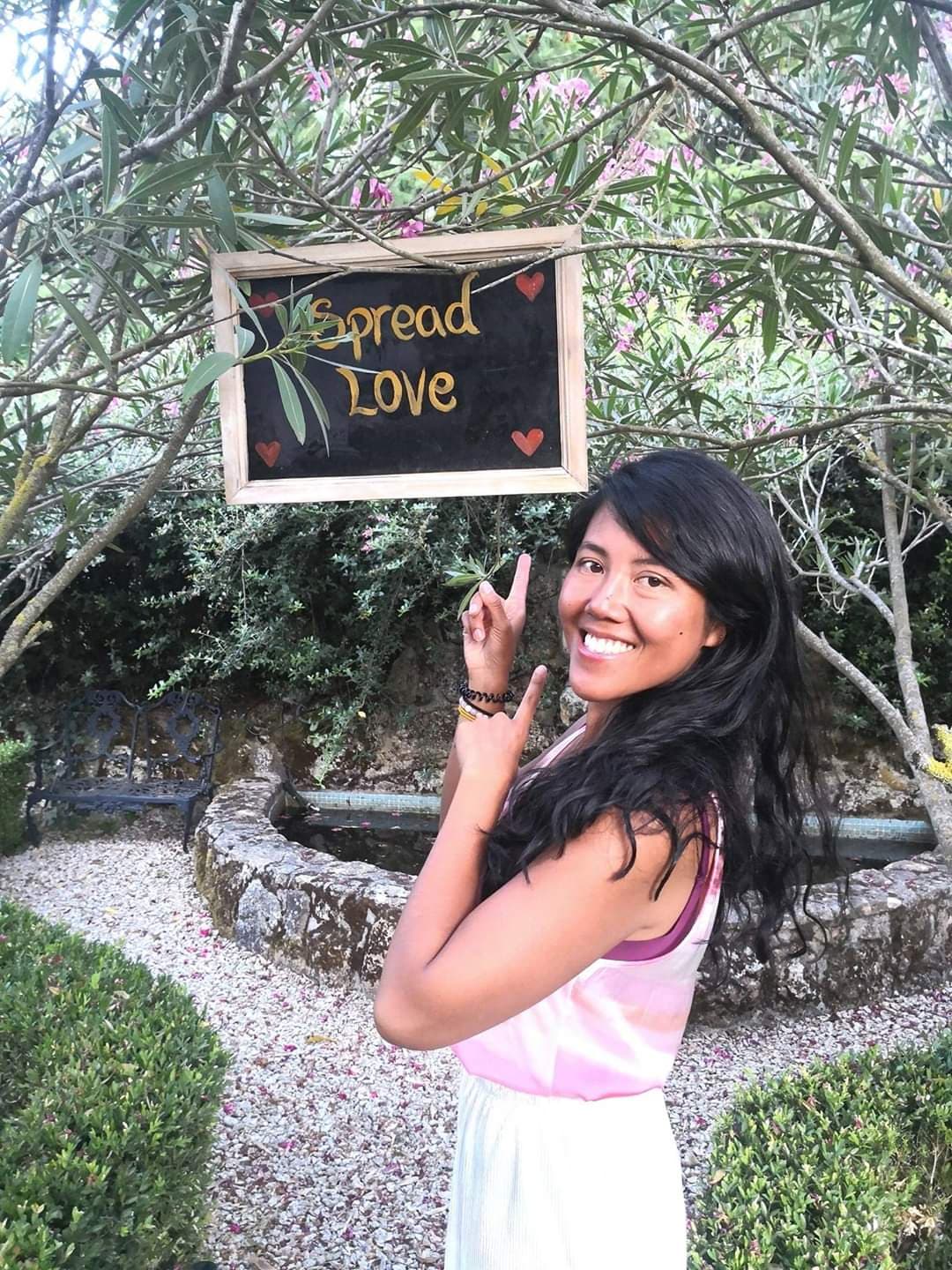 I want you to know that the experience of wholeness, unconditional love and bliss is available to you.
I am both a critical academic and an empathic human being with an open heart that is ready to receive you with open arms.
Let's connect!
Not every functional medicine practitioner
has been exactly where you are and overcome childhood trauma, disconnection through years of studying and practice. I am the living embodiment of this work that I feel privileged to share with you.
is also a holistic alchemist with a broad range of qualifications developed over 10 years ranging from conventional Western medicine, clinical psycho-neuro-immunology through traditional practices from yoga, to sound healing, breathwork, and plantmedicine.
is also a pharmacist, a scientist and a mystic who knows how to bridge the gap between the Western point of view and ancient Eastern tradition.
is so passionate about the human body, life and nature and is able to see the bigger picture by connecting all the dots.
is obsessed with self-inquiry and will definitely keep on exploring all tools that nature has to offer. 
is both a critical academic and an empathic human being with an open heart that is ready to receive you with open arms.
believes we can heal the world by healing ourselves.